Today, I have a very special treat for you, for a very special reason. My lovely writerly friend, Zac, is launching his blog today! By way of celebrating (and getting the word out, because, he's freaking awesome!), I have invited him to write a very special guest post for us, about his work-in-progress, These The Restorers. (Isn't that a beautiful title? I'm in love with it! ❤ )
Before I lose all my dignity by openly fangirling, I'm going to turn it over to you, Zac! 😉
* * * * *
"Gray. All is gray. Never anything more. We are cursed for eternity."
These are the opening lines of my YA epic fantasy, THESE THE RESTORERS. A story of hope amidst grief, compassion amidst cruelty, grace amidst condemnation, determination amidst indecisiveness.
A lot goes into this story, and even though its unfinished, it's deep. I've struggled on how to tie it down to one guest post (that wasn't novel-length). So I'm going to cover TTR (which is how we will refer it from here on out) in three points: Characters, Plot, and Backstory.
BACKSTORY: In the land of Tierlin, color is vital to life. Called Tones, every color (red, blue, green, yellow, black, and white) works together in harmony to keep balance in the land. Every generation, one person is elected as representative for each Tone. Each representative claims a seat in the Gathering Chamber.
One select generation of representatives were constantly at odds with each other, thus causing the Tones to affectively keep balance. Eventually, the representatives disbanded the Gathering Chamber, breaking off into their own separate kingdoms to rule over.
The Tones retreated with their representatives, leaving parts of Tierlin colorless and without balance. These places became known as the Graylands. The inhabitants of the Graylands lost color in their vision and true life within their souls. Each separate kingdom desired the most power, to claim all the Tones for themselves; wars were started. Soldiers were made.
The armies often used the Graylands for their battlegrounds. Years passed by. The wars would never end, it seemed. The Tones would never reunite, and balance would never be restored in Tierlin.
PLOT: A Graylands inhabitant, Kaelan Talshear, has watched the Tone Kingdoms war her whole life. She's seen too much death, destruction, brutality. All she wants is peace. She's heard stories of times past when the Tones worked together in harmony. She longs to see color, to have purpose in her life.
When two warring kingdoms rip her home to pieces, Kaelan decides she's had enough. She and her brother Arec set off on an impossible quest: to reunite the Tones and restore balance to Tierlin.
The plot thus far has been so fun for me. I'm constantly thinking up new ideas and dialogue. It might be the most fun I've had crafting a story! There's one particular plot point I know future readers will hate me for, but…ahh…I delight in it. wrings hands together despicably
CHARACTERS: This is my favorite part! I love discussing my wonderfully frustrating characters.
There's five main characters in TTR: Kaelan, Arec, Teague, Sohl, and Jensen.
Kaelan, from which TTR is told, is fierce and unexperienced, with a heart that longs for more than just survival. She aches for what her ancestors had–harmony, happiness, color. She knows her quest to restore balance in Tierlin is impossible, but that drives her all the more. She's not one to be told what she can or can't do.
Throughout TTR, she learns that the Tone Kingdoms are all not what they seem. She grows and matures in her quest, she learns, she hurts, she rejoices. She succeeds, she fails…but through it all, she learns what love and compassion truly are.
Arec is Kaelan's older brother. He's witty, charming, sensitive, and protective. Despite how close he and his sister are, he learns much about her he didn't know. His heart is broken to see the war and destruction from the Tone Kingdoms. He longs just as much as Kaelan to see balance restored.
Teague is the daughter of the baron of Kingdom White. A quiet book lover who's never stepped foot outside of her kingdom, she longs for the adventures she reads about. When she meets Kaelan and Arec, she begs her father to join them. Their quest is what she's been seeking. But when her father calls her foolish and rejects her wishes, she realizes sometimes you must take matters into your own hands. In TTR, Teague learns what bravery, courage, and adventure truly are.
Sohl is an old friend of Arec's. He left the Graylands years ago to hunt down the people who took him from his family in hopes to find them. He's silent, with a decent sense of humor, courteous, but a little rough around the edges. He'd rather speak with his sword than his tongue. He and Kaelan aren't too sure about each other when they first meet, but something (something heated and touching) eventually develops between them.
Jensen might just be my favorite character. He's an 11-year-old orphaned street thief from Kingdom Yellow who knows his way around a knife. When he's first introduced into the story, he's untrustworthy, mischievous, and closed, but still has the whimsical spirit of a child. In TTR, he learns what trust and compassion are.
So there you have it! Everything you can know about TTR without revealing the whole story! 😉 I hope that one day, when this story comes to light, you'll give it a chance!
Happy reading, booknerds!
* * * * *
Zac Tyson is a YA and MG writer of speculative fiction. An avid reader and traveler of worlds, he spends most of his time talking to imaginary people, riding his pet dragons, obsessing over all things weird, and adventuring into the unknown. He also loves peanut butter and thinks he's still a kid.
* * * * *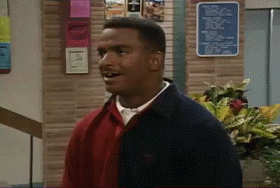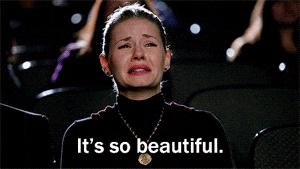 Yep, I'm amazed!! That was my first time hearing about it too, and wow, can we just take a moment to appreciate how amazing this is??? I don't know about you, but I am so excited for this story!! 
Thank you, Zac!